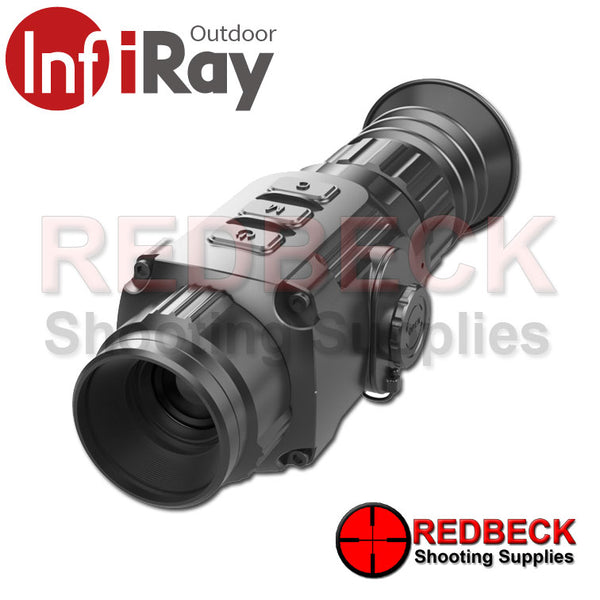 DESCRIPTION
The new INFIRAY SAIM thermal riflescope is perfect for air rifle and rim fire use. The SCP19 provides advanced thermal technology at an incredible price.
with a 12 Micron sensor 256X192 25HZ thermal sensor and 1280X960 HD display the INFIRAY SAIM SCP19 features up to 986M detection range and is ideal for air rifle and rimfire hunting.
The IRay Saim SCP19 thermal scope is designed with portability and ease of operation in mind with an ergonomic design and excellent image quality even when used in foggy weather conditions.
High Image Quality 
Built-in InfiRay detector and matched with Matrix ⅢTM powerful algorithm designed to increase imaging clarity and overall image detail. Matrix ⅢTM results in a sharper, more detailed field of view and enhanced object identifcation capabilities.the Saim series provides high image quality, improving the image contrast automatically, strengthening the image hierarchy, so to find target faster.
User-Friendly Interface
Simple and easy to operate is the initial design intention of the Saim series. Full icon design, easy to understand, and translucent background design of menu can effectively avoid occlusion vision. Internal menu items and options are also displayed on a contrasting gradient substrate so you can keep an eye on settings without losing sight of your objective.
Image Sharpness Adjustment
Image sharpness can be adjusted manually to fit individual preferences for high quality image, and there are four levels for option by short pressing menu key.
Ultraclear Mode
Ultraclear mode is specially for bad weather such as heavy fog and raining, that make Saim be more sensitive and get more details.
Compact Size and Lightweight
With reasonable layout, compact structure and light weight, the Saim series is more comfortable and convenient for outdoor use. 
High Shock Resistance
The Saim series features exceptionally high shock resistance up to 1000G. 
Powered by External USB Power Pack
The SAIM SCP19 can be powered by an external USB Power pack such as the Sightmark Quick Detach Power Pack.
SPECIFICATION
256x192 Sensor
12 micron sensor
Sub 40mK NETD thermal sensor
25hz refresh rate
2.3x to 4.6x magnification
8hrs run time
986m detection range
 VIDEOS