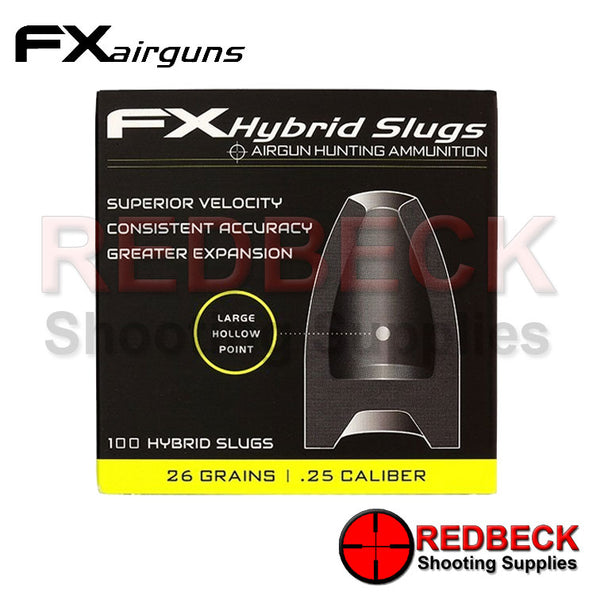 DESCRIPTION
FX Hybrid Slug .22 and .25 Pellets
We are excited to introduce the new FX Hybrid .22 and .25 caliber Slugs from FX Airguns! We have been lucky enough to test these slugs for a few months now and have been blown away with the performance. Though these slugs have been developed to specifically work in FX barrels, they also have shot well in other brand guns and barrel types (Lothar, CZ, etc). 
FX Hybrid Slug Pellet Specs
Weight: .22 - 22gr  /  .25 26gr
Height: 0.322"
Caliber: .217
*BC (estimated): .08
Sleeve Count: 100
We only recommend these slugs for use in FAC air rifles. 
SPECIFICATION
VIDEOS