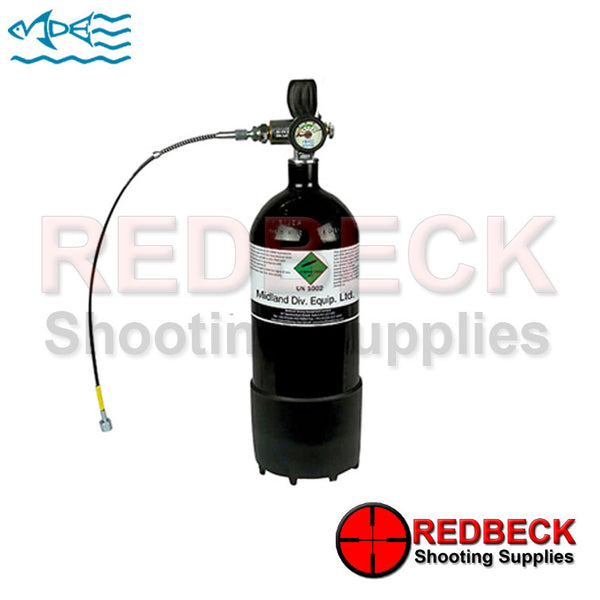 DESCRIPTION
This Midland 5 Litre airgun charging bottle is a small and compact dive bottle that can be easily carried into the field like our 3-Litre, but is much more stable when standing up - due to its lower centre of gravity and wider footprint.
Ideal for all air rifle types this bottle is a favorite of most airgunners. 
It's Filling to 300 Bar, complete with a boot and various adaption options; this cylinder is a great deal for people who need the mobility and storage benefits of a compact cylinder.
Please note bottles are not filled when sold as couriers will not except them.
Approximate number of fills in to an Air Arms S400:
- 5 Litre 300Bar - 25 Fills
SPECIFICATION
- Size 5 Litre ( @ 300Bar)
- Max Pressure 300 Bar
- Weight 7 Kg
- Height/Width 46/22 Cm
- Test Interval 5 Years
VIDEOS