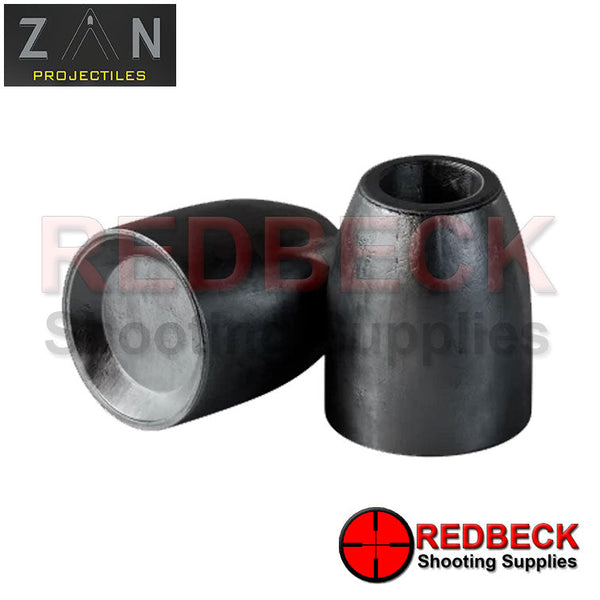 DESCRIPTION
Zan Projectiles .177 13 Grain Air rifle Slugs 400 Pack
These airgun slugs have been developed after many hundreds of hours of meticulous testing to meet Zan's high standards in accuracy, expansion, and suiting most .177 barrels on the market. They have been made for high power air rifles and sub12ft/lbs rifles.
The .177 slugs are extremely high quality with their silky body construction and deep hollow points for huge expansion on high or even sub 700fps velocities. The shallow hollow base shape also allow these slugs to get the most accuracy whilst being suitable for as many barrel types as possible. ZAN Projectiles slugs are not just for FAC. In-fact they can be extremely effective in 12ft/lb rifles according to founder and CEO, Žan Šude:
The first slug to consider is the 13 grain. These are designed to stay in shape and do not have an expanding skirt, they instead grip the rifling through their carefully crafted shape.
SPECIFICATION
Slugs Per Box
13gr - 400

Weight

13gr - 0.84g



Diameter
.

177 / 4.51mm

Length

13gr - 0.25" / 6.35mm



Ballistic Coefficient

13gr - 0.68
VIDEOS