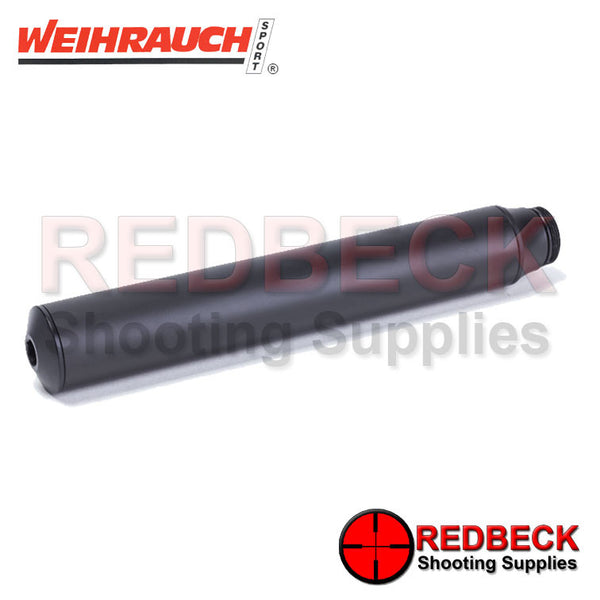 DESCRIPTION
IMPORTANT PLEASE NOTE
All silencers ordered separately will incur a £15.00 delivery charge as legally they have to be delivered to a third party Firearms Dealer. It is illegal to send silencers through the post direct to an individual. However if you order a silencer with an air rifle this charge will be removed.
- Weihrauch HW100 FSB Moderator.
- Designed to fit perfectly with the bull barrel HW100 FSB Rifle.
- Original Weihrauch Product.
- Possibly the quietest silencer on the market
SPECIFICATION
VIDEOS