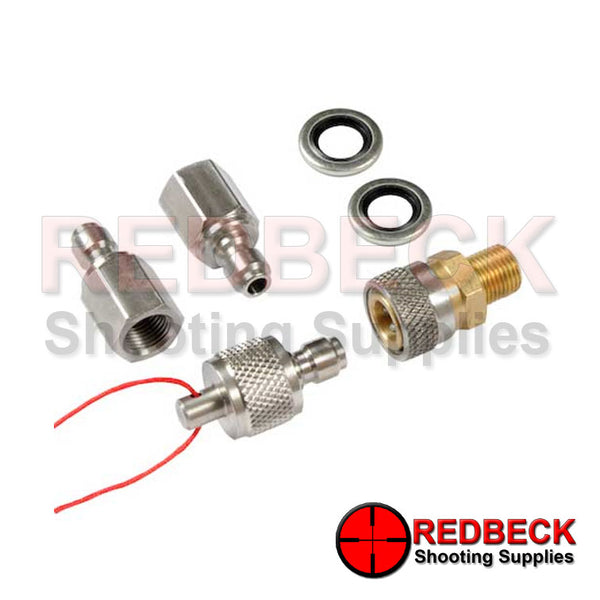 DESCRIPTION
The quick coupler starter kits offer a high quality cost effective, slim line solution enabling the quick and easy change over from one filling probe to another.
Our quick couplers are suitable for use on all PCP air rifles, Air Arms, Logun, Daystate, Weihrauch, Falcon, BSA to name a few, and all pistols having an industry standard 1/8 BSP threaded fill probe.
We can adapt most other gun fittings commonly available to benefit from our system, and all of our fittings are safe for use with readily available air sources up to and including 300bar.
Contains: 1 x BEST Fittings QC02 Coupler, 2 x Stainless QC03 Plugs. 1 x Stainless combined pressure test/dust plug. 2 x Bonded seal washers. Compatible with Daystate, Air Arms, Brocock, BSA, Falcon, Webley, and all 1/8 BSP fill probes and connectors.
SPECIFICATION
VIDEOS