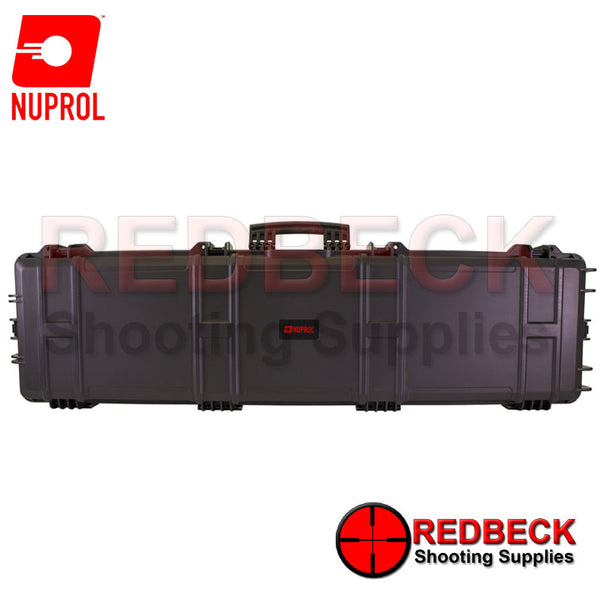 DESCRIPTION
Widley regarded as some of the best air rifle cases on the market The Nuprol Extra Large Tactical hardcase with pick and pluck foam is a high quality reliable case.
NUPROLs range of hard cases are perfect for the protection, storage and transportation of Airrifles, Airguns, Shotguns and rifles.
Nuprol XL Hard Case is designed to keep your airsoft guns protect while not being used or being transported to and from the game.
Features:
IP67 Dust & Water Protection
Pick & Pluck Foam Foam
6 easy closing latches to keep it shut.
Wheels on the bottom with a handle at the top to easily pull the case along.
Side handle to carry by hand.
Inner padding on the top and bottom to hold the contents secure and protected.
4 Padlock holes on front edge.
Available in 4 colours: Black, Tan, Green, Grey
External Size: 137×39×15cm(53.9*15.3*5.9 inch)
Internal Size: 130×32×12.5cm(51.1*12.59*4.92 inch)
Weight: 6.5kg
SPECIFICATION
External Size: 137×39×15cm (53.9x15.3x5.9 inch)
Internal Size: 130×32×12.5cm (51.1x12.59x4.92 inch)
Weight: 6.5kg
VIDEO