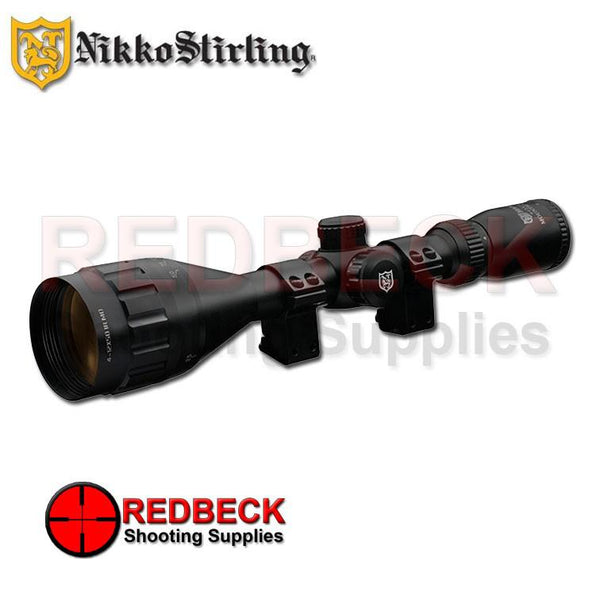 DESCRIPTION
The Nikko Stirling MountMaster 4-16x50AO illuminated is based on our popular MountMaster series with the added addition of a fully adjustable objective with adjustment from 10 Yards to infinity plus illuminated Red/Green Reticle. Wide field of view with adjustable eye piece and std 1/4" adjustments. Ideal For Airgun, Rimfire and small centrefire Rifles. Supplied with Double Screw 3/8" Match Mounts and dust covers One Inch Tube illuminated Half Mil Dot Reticle.

The MountMaster AO series has been developed for all types of shooting and all models feature an Adjustable Objective (AO) which ranges from 10 yards to infinity. Using superior optical coatings and easy to use features, the MountMaster AO series will suit just about any shooting application you need without breaking the bank.
All our tried and proven MountMaster scope series are competitively priced and are rugged enough to stand up to whatever you throw at them.
SPECIFICATION
Magnification: 4-16
Obj Diameter: 50
FOV m@100m (Max Power): 3.1
FOV m@100m (Min Power): 9.1
Length (mm): 343
Weight (gms): 403
VIDEOS