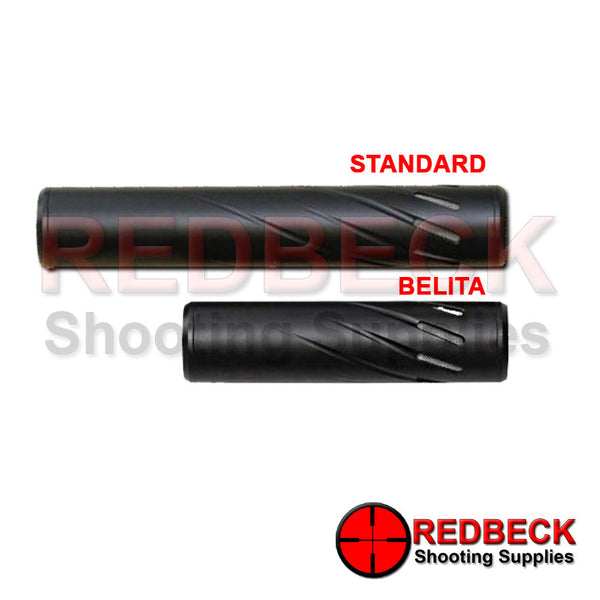 DESCRIPTION
IMPORTANT PLEASE NOTE
All silencers ordered separately will incur a £15.00 delivery charge as legally they have to be delivered to a third party Firearms Dealer. It is illegal to send silencers through the post direct to an individual. However if you order a silencer with an air rifle this charge will be removed.
We offer both Huggett sound moderator, which is the standard length and the shorter belita version. The Belita is a small and compact air rifle silencer with a standard ½inch UNF thread to fit most air rifles of today.
The body of both silencers is made from Aircraft grade Aluminium which not only keeps the weight to a minimum, but it is very tough as well. The Huggett silencers finish is a beautiful brushed graphite which goes very well with most rifles barrel finishes meaning the aesthetics are not compromised.
The internal baffles are constructed from Stainless Steel and with their state of the art mesh coating, the muzzle report it reduced to virtually nothing.
Will fit any Air Rifle in .177 or .22 calibre with a ½inch UNF thread, or any barrel adaptor with a ½inch UNF thread.
SPECIFICATION
VIDEO